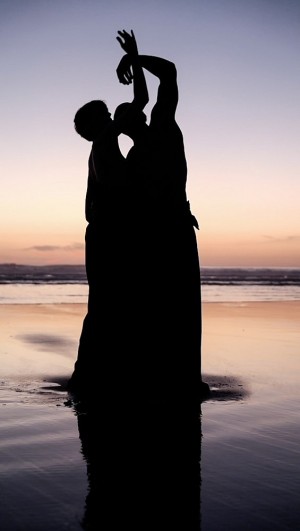 PHOTOGRAPHER, DIRECTOR, DOP, STORYBOARD
LEICA  CAMERA  AMBASSADOR
François Rousseau  defines himself as an  image maker. He began to develop images with drawing and painting, then he concentrated the last 20 years on photography and today photo and drawing ( doing his own storyboards) come together to elaborate his motion pictures project as a director.   On one side he develops his celebrity portraits and fashion pictures with STYLE and one the other hand he explores SHAPE of human body that unfolds in dance and sport.
He collaborates with prestigious brands : ARMANI, DIOR, CHANEL, LACOSTE, L'OREAL, SWAROVSKI, ADIDAS, WARNER BROS , SHOWTIME, CANAL PLUS …)
After receiving in 2001 the "VILLA MEDICIS HORS LES MURS" prize, his photographs were exposed in 2009 at The "Maison Européenne de la Photographie" in Paris ; The M.E P. consecrated his work with a personal exhibition of his important American project "ATELIER", produced between New York and Los Angeles.
   He published many books in the past 10 years: "Naissance des Champions- London 2012", "Les Princes de l'Atlantique", "Amor Causa", "Habibi NYC", "Atelier", "Ora,Voyage in Tahiti". François Rousseau is also popular in France for the four calendars "LES DIEUX DU STADE" he shot for the French Rugby Team.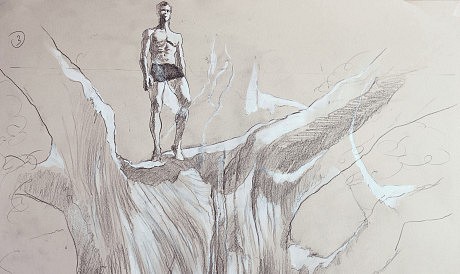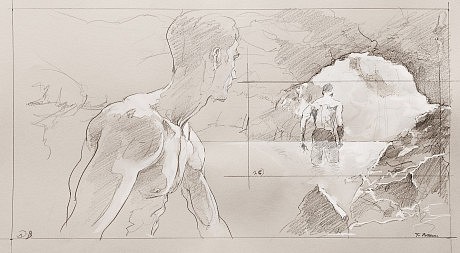 2018   LOST  MOVIE,  full Rami KHALIFÉ album movie, Beirut 
2017   ARMANI, 2018 NEW FILM ACQUA DI GIO
2017   DIOR , CANNES FESTIVAL PORTRAITS
2016   CHANEL, Allure Homme Sport, 12 OLYMPICS SHORT MOVIES « LA BEAUTÉ DU SPORT »
2012    NAISSANCE DES CHAMPIONS, Trainings before London 2012, Hugo Sport Publisher
2011   EAUX D'HOMMES, Rizzoli NYC Publisher
2009   LACOSTE,  ESSENTIAL  SPORT  Perfume campaign
2008   MEN IN MOTION, The art of the male dancer, Rizzoli NYC Publisher
2009  ATELIER, personal show at MAISON EUROPEENNE DE LA PHOTOGRAPHIE (European House of photography in Paris) + PIERRE-ALAIN CHALLIER GALLERY
2005   AMOR CAUSA, Rio de Janeiro
2002   Recipient of the « VILLA MEDICIS HORS LES MURS/AFAA » award. For the Médicis project, rousseau went to New York , and it was here where he started to work with large format photographs (using an 8x10 camera). « HABIB,NYC » is a mix of realistic portraiture and fictional composition, focusing on a 20-years old boxer living in brooklyn